About The Vegas Hooligans
A Pro-Collective Band
Formed in 2018, The Vegas Hooligans are a collective of professional session musicians that came together in order to create a band that's sole purpose was to entertain! No ego's, no other motives, just the desire to entertain.
Led by Tom, the band's musical director, other members of the band are pulled from the remarkable collective of hand picked musicians whose touring and studio credits include the likes of Joss Stone, Alicia Keys, Michael Bolton, Daniel Bedingfield and others.
Collectively, in addition to their pro-touring work, the members of the collective have performed at in excess of over 7000 weddings over the last 13 years so you know that the band are beyond experienced and that your event of wedding is in the hands of pro's who know, not only how to deliver on stage, but also in terms of professionalism on the day!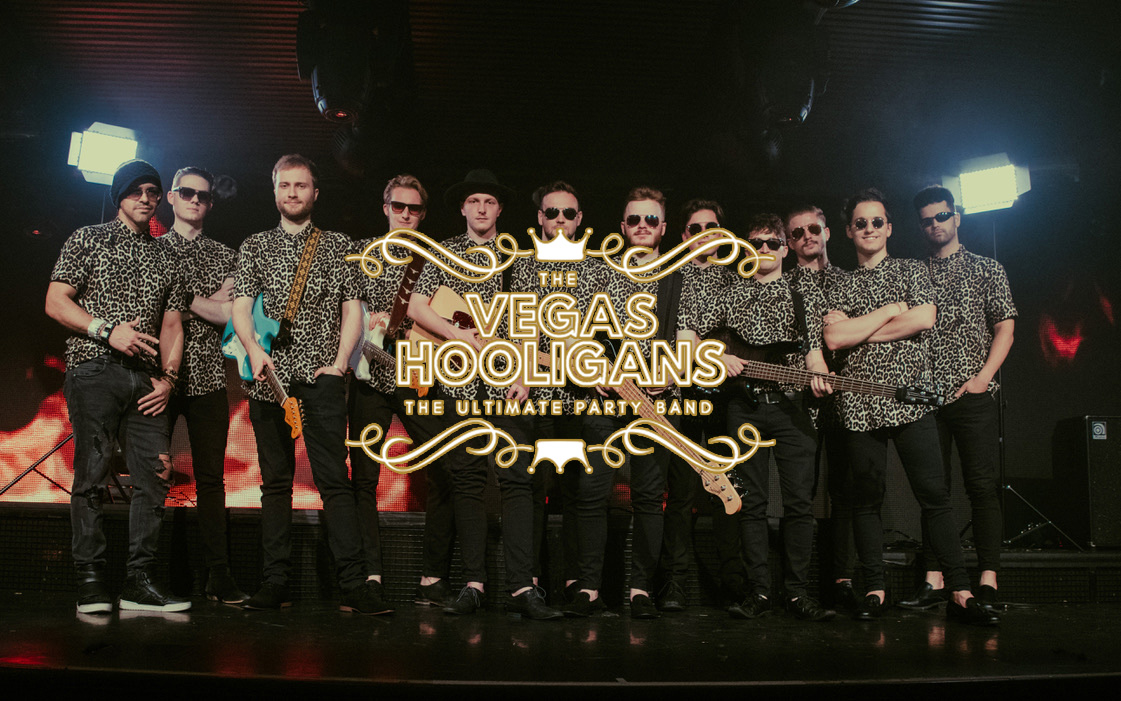 "We've all been playing in function bands alongside our touring, tv and studio commitments for years but we got bored of playing the same old songs, Mr Brightside, Sweet Home Alabama etc… We wanted to do something that was different but most of all fun and hi-energy. A few of us got together and hired a rehearsal room for a jam and within about 25 minutes, we knew we were on to something special. There was a groove and a funky vibe that is really hard to find so we decided to see if there were a few others that wanted to join us and set something up. We put some Facebook posts out and ended up teaming up with The ProCollective so the standard of musicianship was incredible but more importantly, everyone just wanted to have a laugh and some fun playing some funky, soul vibe tunes and that's exactly what we did. We got ourselves a manager and now we're on the road four nights a week with some of the best players and singers in the UK."  –  Tom Stevens (Musical Director, The Vegas Hooligans)